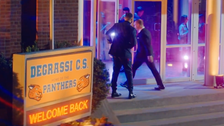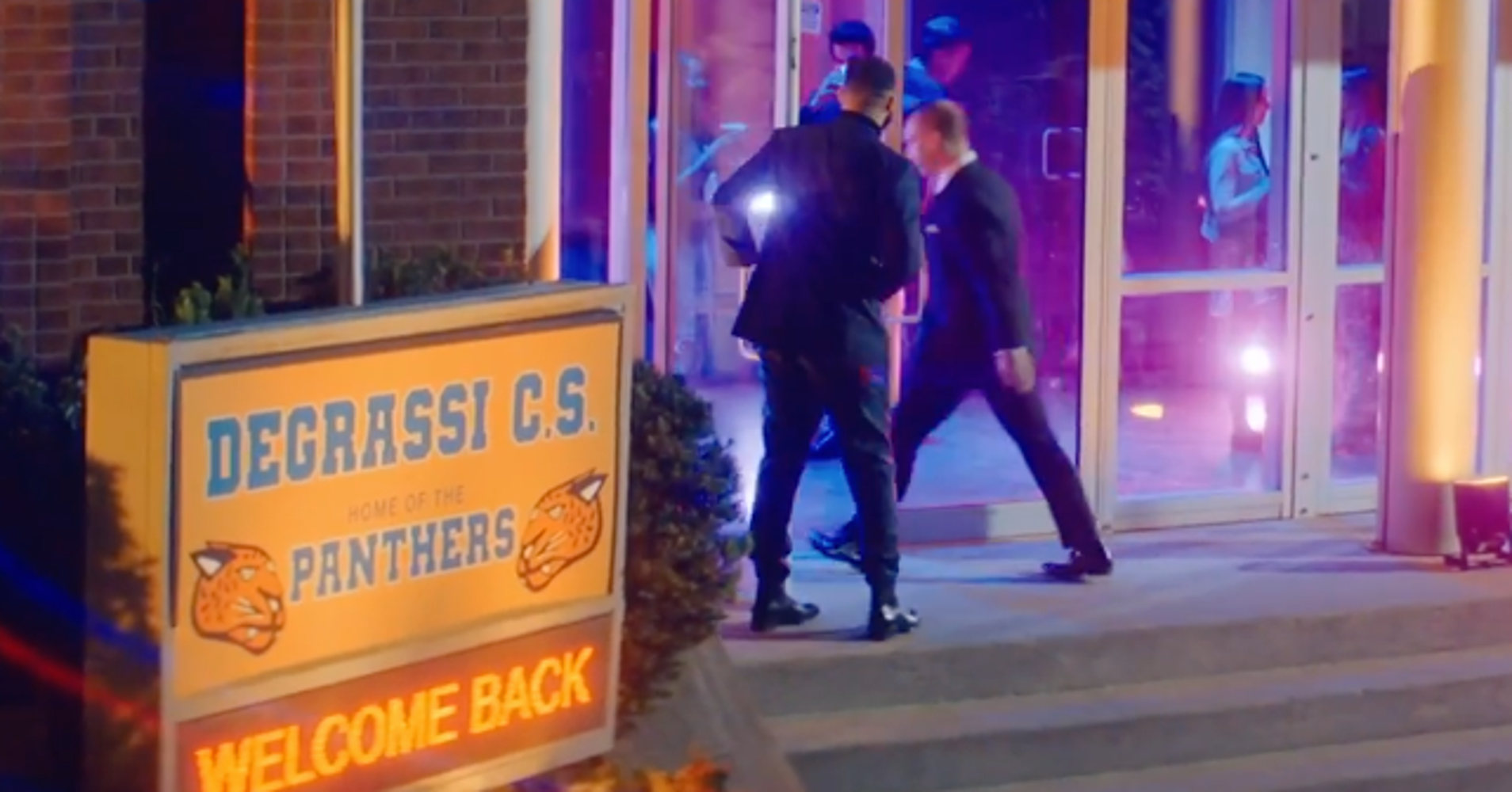 Drake dropped a new music video for his song "I'm Upset" late Wednesday, and it's jam-packed with nostalgia from his "Degrassi" days.
Drake starred on the TV show for several seasons as Jimmy Brooks. The six-minute video features cameos by many of the rapper's co-stars on the Canadian teen drama, including Spinner, Sean, Paige and Craig. Kevin Smith's Jay and Silent Bob also show up in the clip, directed by Karena Evans. Smith showed his appreciation on Twitter.
Thanks to @Drake for letting me & @JayMewes go back to @Degrassi one more time in the most transgressive (and expensive) ep of Next Generation ever made! Loved it! But you & Karena melted my heart with the then-&-now cast credits and theme song ending! https://t.co/eYOlNdzDZO

— KevinSmith (@ThatKevinSmith) June 14, 2018
The artist also posted on Instagram on Wednesday night that his next album, "Scorpion," would be released June 29.
Take a look at the reunion above.