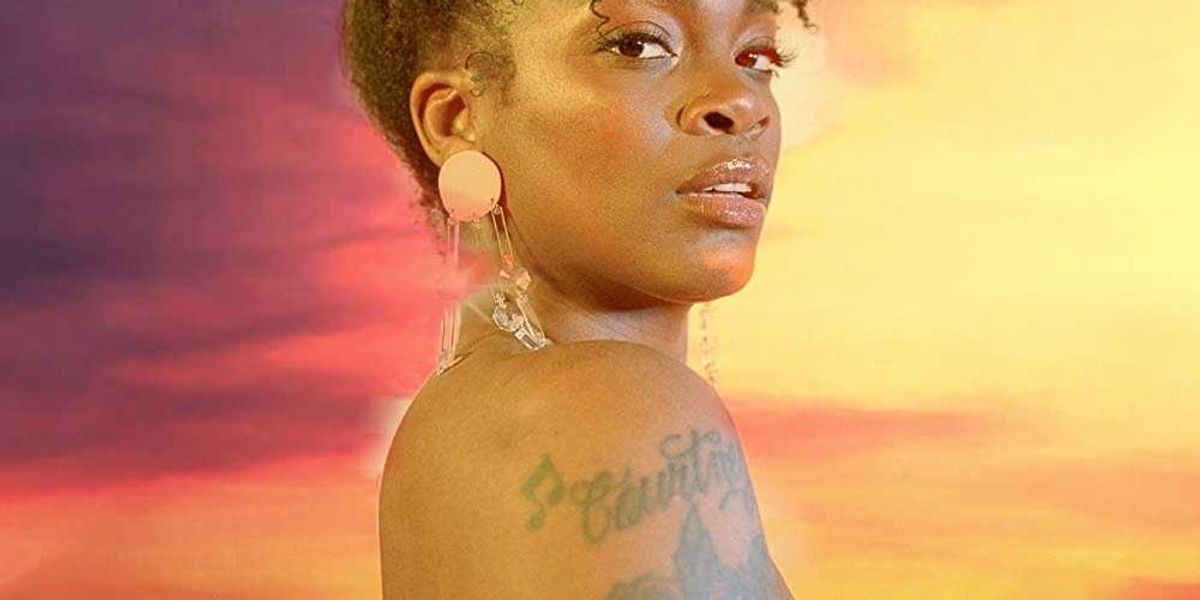 Ari Lennox and Teyana Taylor are very familiar with backhanded compliments.
Recently, one user tweeted, "Ari Lennox and Teyana Taylor's ability to have dangerously high sex appeal while simultaneously looking like rottweilers will always amaze me." To which, both singers responded by calling out the cultural toxicity that still attacks black identity. Lennox retweeted the post with the reply, "People hate blackness so bad." Taylor shared Lennox's response, commenting, "No lies detected."
But the discussion launched thereafter delved much deeper than the persistent scourge of cyberbullying celebrities. By comparing the two black women to dogs, the passive aggressive attack drew from a history of anti-black sentiment that's particularly targeted black women.
Lennox took to her Instagram livestream in angry tears to address the history of prejudice, systemic racism, and oppression behind the remark: "How people hate black people so much, how black people can sit up here and say, 'that's not my problem' or 'she does look like a Rottweiler'–that's fine–but you want to talk about being so sensitive?"
Most cuttingly, Lennox addresses the internalized racism behind the comment. In response to the argument shared by many that more culturally sensitive and inclusive language limits freedom of speech, she rejoined: "That's fine…but… Why is this your speech? Why are you so comfortable tearing down black women and no other race?" She called out the prevalence of racism and prejudice within the black community compared to other identities: "When are Hispanic women ever compared to dogs? When do they do that to white women? When are Hispanic men doing that to Hispanic women?"
Unfortunately, intra-racism, or internalized racism, occurs regularly among all groups (let's put aside, for now, the problematic issues with the word 'Hispanic').
Hence, we've tried to adopt a term to address such complex layers of misogyny, racism, bigotry, and all forms of oppression: "intersectionality." While the word's been badly misinterpreted among groups all along the political spectrum, the casual comparison between black women and dogs exemplifies the heart of its meaning. Simply, an individual is "impacted by a multitude of social justice and human rights issues," to the point that even conservative writer David French calls it "common sense": "An African American man is going to experience the world differently than an African American woman," French told Vox. "Somebody who is LGBT is going to experience the world differently than somebody who's straight. Somebody who's LGBT and African American is going to experience the world differently than somebody who's LGBT and Latina. It's sort of this commonsense notion that different categories of people have different kinds of experience."
All too often, those layers of different experiences produce particular forms of prejudices. The original poster, @WinEverUWantIT, was inundated with replies calling out the hypocrisy and misogyny of him, a young black man, criticizing the appearance of two successful black women. "Black men are the weak link in the black community," reads a top comment, followed by, "Let me clarify. Black men like YOU are the weak link in our community."
Lennox then tweeted, "Moms and Dads please love on your beautiful black children. Tell them they're beautiful constantly. Tell them Black people are beautiful. Tell them black features are beautiful." This past summer, Lennox told Buzzfeed she'd had many experiences with social pressure and prejudice to change her features, from her natural hair to her nose. "I would never get surgery and I love my nose," she said. "I just feel this is a conversation that needs to be had. There are black babies that have insecurities 'cause culture says it's funny to insult black features." She uses her platform to denounce the notion that black women's features exist outside society's standards of beauty: "Rocking my natural nose, hair, and skin — that makes me feel so empowered, because there's so many people out there that would rather me not do that," she says. "I refuse to change for them. Knowing that I can encourage someone else to rock their natural self really empowers me, as well."